No surprise here, it continues to be a hot seller's market! The continued driver being lack of supply (active inventory/listings). A few quick stats from our local Sarasota/Manatee market:
Active listings hovering around 1,200, leaving supply roughly

1/3 of our running 5-year average (3,806)
With this we have seen sales volume slow slightly this past month ( ⇓15%), however up 100% since last year (during peak of COVID-19 pandemic)
The median sale price is $359,000 ,  ⇑ 26% from last year and ⇑ 110% over the past decade
We may have some supply chain relief on the way, as July-delivery lumber prices have dropped 41% since May. Lumber and other supplies have been a major issue in new builds, with many new communities in the area currently on buyer wait-lists and not uncommon to see new build prices increasing $20,000+ in ONE month.
We are definitely embarking on interesting times, don't hesitate to reach out if you have any questions on navigating our current market!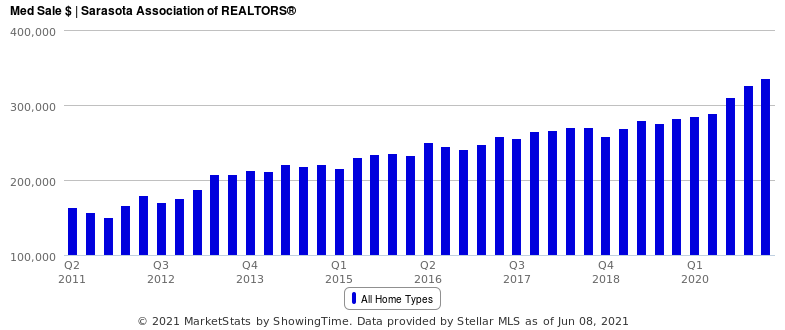 Thanks,
Jim, Ryan & Chrisi
(941) 713-9234